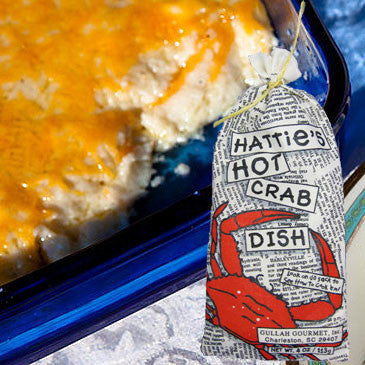 Hattie's Hot Crab Dish
A seafood dinner served hot, not spicy!
A delicious temptation sure to please! Serve it as a casserole main dish for four. One bite and you won't be able to stop! Just add our
Caught in Da Crick Jumbo Lump Crab Meat
, cream, a sprinkle of cheddar cheese, and a splash of sherry if you wish. Add stuffed mushrooms with this for wonderful
hors d'oeuvres!
---
We Also Recommend