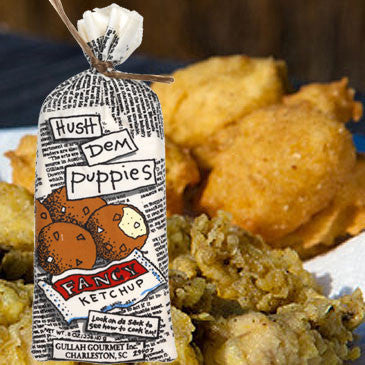 Hush Dem Puppies
Our tasty hushpuppy mix!
Just add water and drop our Hush Puppies off of a spoon into hot oil. These are great and make a bowl full! Try adding a can of
Caught in Da Crick Crab Meat
to make crab puppies. This also makes awesome conch fritters! You can also dip your shrimp in the badda for some great fried shrimp!
---
We Also Recommend