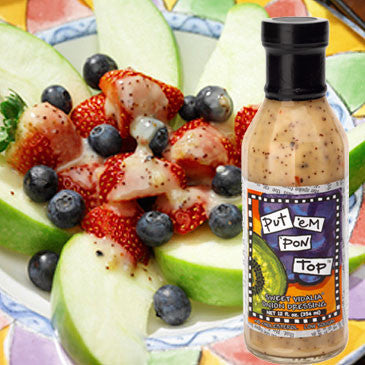 Put 'Em Pon Top Vidalia Onion Dressing
Our Sweet Vidalia® Onion Dressing!
This is our most versatile dressing! It is sweet and creamy with a full flavor that makes it a wonderful dressing for all types of green leafy salads and fresh vegetables. Great on a spinach salad with walnuts and strawberries! Try it as a marinade for meat, fish and chicken. Also try it on fresh fruit or fruit salads.
GLUTEN FREE, NO CHOLESTEROL & LOW SODIUM
---
We Also Recommend