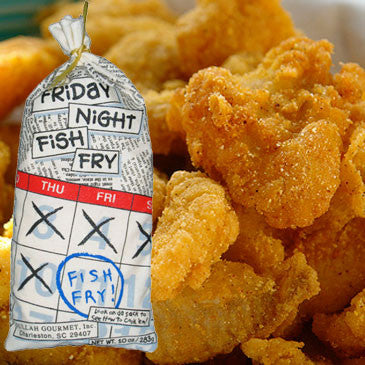 Friday Night Fish Fry
A Batter Perfect for Frying Fish!
This one's perfect for gettin' people together, and a great excuse ta go fishin.' All ya need is your favorite fish (the fresher, the better) or a mess a shrimp or scallops. Soak 'em in milk, batter 'em up real good, and drop 'em in dat hot oil, and you've got the makin's of a fantastic Friday night! And don't forget, you can't eat fried fish without some Hush Dem Puppies.
---
We Also Recommend