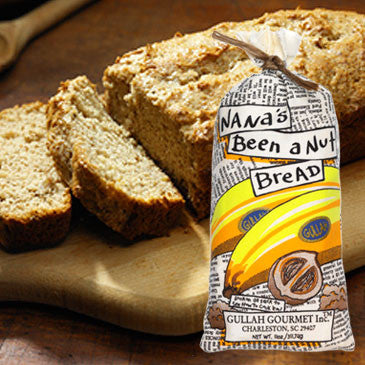 Nana's Been A Nut Bread
Our incredible banana nut bread mix!
You'll think your Nana's been in the kitchen! Listen ya'll ya just add water - the bananas and walnuts are already in the mix! Great served warm with whipped cream cheese. Yum! Makes a whole loaf or six large muffins or twelve mini muffins.
---
We Also Recommend