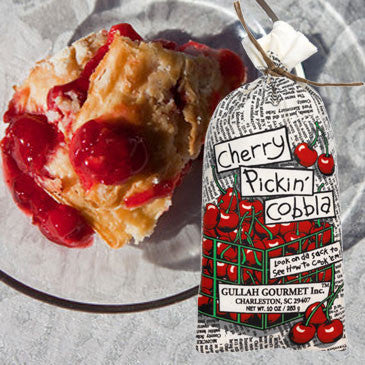 Cherry Pickin' Cobbla
Our yummy cherry cobbler mix!
Our cobbler mix makes it's own crust. Pour a can of cherry pie filling (or fresh or frozen, whatever you have in your cupboard) into an 8x8 pan, place the cobbla mix on top, add a little milk and bake for thirty minutes. That's right - no mixing! Add a can of bing cherries for a great tasting dish! Serves six.
---
We Also Recommend