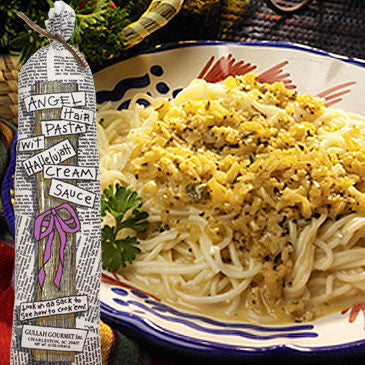 Angel Hair Pasta with Hallelujah Cream Sauce
This one's Susu's recipe...delicious!
This is a wonderful white wine shallot reduction. The bag contains angel hair pasta and Susu's delicious sauce. Just add water to sauce mix and cook as directed. Before serving, add shrimp & scallops or chicken, or water chestnuts and mushrooms. This makes a wonderful meal for four or six people, depending on how mucha dat meat or veggies you add.
---
We Also Recommend