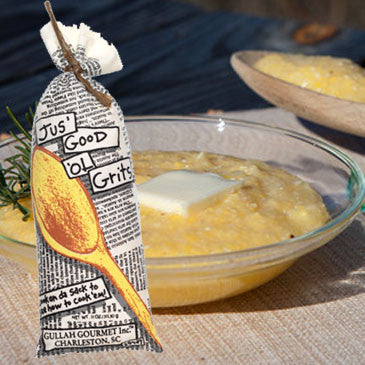 Jus' Good Ol' Grits
Fresh stoneground grits!
There's nothing that compares to Jus Good 'Ol Grits. Just add water, a pat of butter, salt & pepper and serve 'em wit
Ya Mama's Buscuts
with sausage and eggs for a good 'ol southern breakfast! You can also add a little Cream and some Parmesan Cheese to make the Good Ol' Grits even better! This package serves two families so make half at a time.
---
We Also Recommend