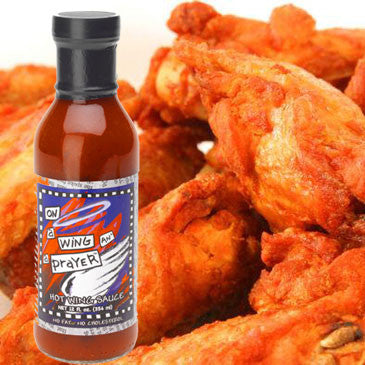 On A Wing And A Prayer Hot Wing Sauce
This is our delicious hot wing sauce!
This is our medium hot wing sauce made to deliver that authentic southwest taste for the "real" Buffalo-style wings you can make at home! You'll want to use it for marinating or basting chicken and chicken wings for your next outdoor barbecue. The next time you fix our Shrimp & Grits, put it on top to add a little zip!
GLUTEN FREE, NO FAT & NO CHOLESTEROL
---
We Also Recommend