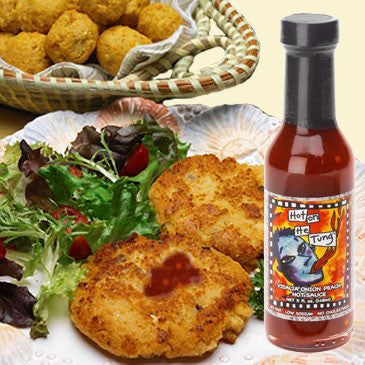 Hot On He Tung Hot Sauce
Our Vidalia® Onion Peach Hot Sauce!
A delicious hot sauce made with real Vidalia® onions & peaches! Add it to your homemade chili, gumbo, or fishstew for a mild kick! It is also great for grilling because it soaks into the meat and gives it a great taste, especially chicken! You gotta try it on our He Crab Cakes with our Lemon Dill Sauce. The combination of the two flavors makes the He Crab Cakes melt in your mouth!
GLUTEN FREE, NO FAT, LOW SODIUM, & NO CHOLESTEROL
---
We Also Recommend