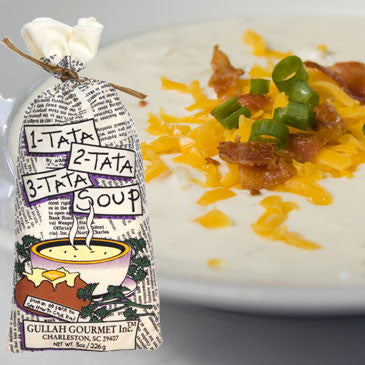 1-Tata, 2-Tata, 3-Tata Soup
Our creamy potato soup!
Our potato soup is thick, creamy, and loaded with potatoes. All you have to do is add water and cook! Try adding a dollop of sour cream, shredded cheddar cheese, chives, and bacon bits for a loaded baked potato soup. Great with Aunt Maggie's Sweet Cornbread. It is so good and so easy! Makes four bowls.
This contains modified food starch from soy, Not wheat.
Wheat Gluten Free!
---
We Also Recommend